Scripts courtesy of Website Abstraction
North Korean monument photo courtesy of
http://www.traveladventures.org/
Then and Now,
Korea to Kuwait
As of today March 9, 2003, it would seem that
War with Iraq and possibly even North Korea
is on the minds of many people all over the world.
With so many young men now going off to face conflict,
many away from home for the first time,
I have chosen to introduce this new page, in the hopes that
any of you out there who wish, may write to ask questions
or just talk to someone who has been there before.
while my ship was in Korea, we worked
with and transported Seabee units
to various locations:
A look back at some pretty awful
statistics during my service in the Navy:
http://www.history.navy.mil/faqs/faq82-4.htm
These statistics are prior to my service time :
http://www.history.navy.mil/faqs/faq82-1.htm
http://www.history.navy.mil/faqs/faq82-2.htm
The CIA web site will provide you with a brief
introduction to many countries around the world:

About Kuwait
US Navy photo - Burris
Camp Coyote, Kuwait
US Navy photo - Krypel
Camp Patriot, Kuwait
Kuwait Information Office - USA
A few of the facts about Kuwait
Read the news from Kuwait
Pictures of some of our troops
Maps of Kuwait from the Perry - Casta˝eda Library

About North Korea
North Korea: A rare glimpse
Korea and Human Rights; an oxymoron
An Asia Times article:
North Korea's Gravy Train; send medicine not food
As for specifics on North Korea:
North Korean Special Weapons Facilities
NTI: A discussion of their weapon arsenal
An article about Weapons Testing

You can write to me at:


Web Design by: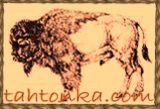 Last edited March 12, 2009
Copyrightę 2000 - 2009 vealisvermillion.tripod.com All rights reserved.