Courtesy US Navy
While I was in the Navy,
I made Boatswain mate 3rd class.

From the very beginning there
were Boatswain Mates:

About Boatswain Mates:
Navy Traditions - The Boatswains
You'll never do the same thing twice
Unmooring a ship as it is done in the Navy
The history of the Boatswain's call or "Pipe"
Naval Weather and Oceanography: The Fifties
http://www.midcoast.com/~sandrayo/pipes.html
What the well dressed Boats was wearing in1864

Jamie's Nautical Calculator
This Script was designed to calculate different Nautical Calculations. The Hull speed section was designed for only sailboats. A few common terms and prefixes are below. Remember a Hull speed only works for boats that can't plane...
The letters LWL refer to the Length Of Water Line on your boat.
Script by: Jamie Beyore

You can write to me at:

Web Design by: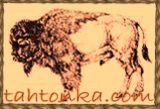 Last edited March 12, 2009
Copyrightę 2000 - 2009 vealisvermillion.tripod.com All rights reserved.